VEHICLE TINTING HOME PAGE
THREE TYPES OF VEHICLE-AUTO-CAR TINT AND
FIVE SERIES TO CHOOSE FROM!
Wincos and Black Pearl IR, Carbon Ceramic Tint
Onyx HP and Black Pearl HP Metal/Dye Hybrid Tint
Black Pearl Non Reflective Auto Tint
All of our window films come with a National Manufacturer's Lifetime Warranty against Bubbling, Peeling, Color Change or Fading!
We Guarantee all our labor in writing, right on the invoice!
ALL films will Provide:
*Cooler Interior *Reduced Glare *Maximum UV Rejection *Enhanced Appearance *Greater Privacy *Increased Safety *Lifetime Warranty *Durable Color Coats
We have 5 Tint-Films to choose from:
Two Nano Particle Carbon Ceramic Films which cause No Signal Interference! Prices range from $399 to $659 before discounts.
Two High Performance Metalized Films for Superior Heat Reduction at an Affordable Price! Full Vehicle Tinting Prices range from $255 to $365 before discounts.
One Color Stable Non Reflective for the Budget minded! Full Vehicle Tinting Prices range from $220 to $300 before discounts.
Secure purchases can now be made on our website from our Vehicle Film Types Offered Page or custom payments received by following a link at the bottom of every page in the footer!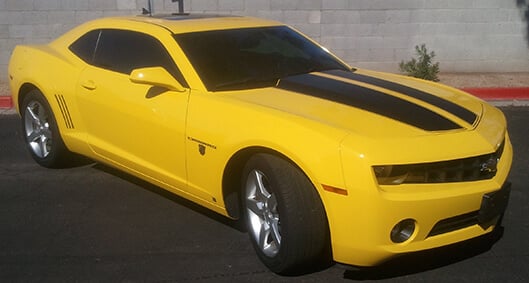 PERFORMANCE
Our Performance Automotive Window Films have been specifically designed to give you up to 99.9% UV protection, 66% heat rejection and 95% glare reduction. We even have a special technology film that doesn't interfere with other radio frequency technology in your car such as GPS, keyless entry, radar detectors and mobile phones.
PRECISION
All of our films are manufactured and engineered with utmost precision by the world leaders in applied films. The result: products that meet the highest specifications in the world. The quality and consistency of our films is matched only by Dealers like us whom qualify to be licensed dealers and installers of these High end films.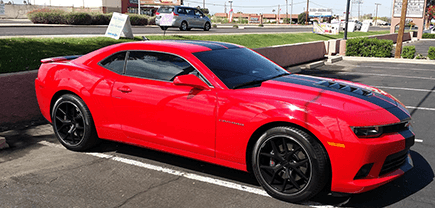 PROTECTION
While many films simply look good, our films provide you and your vehicle with unprecedented safeguards against the elements. Not only do they offer 99.9% UV protection, and awesome Heat reduction, You are also protected with each Manufactures Nationwide Lifetime (as long as you own the vehicle) Warranty covering against; bubbling, peeling, cracking, hazing, demetalizing, fading and change of color.